Making
Workit - Accererating Each Other's Growth
Learn about my work with Workit to help every person accelerate their growth and realize their potential.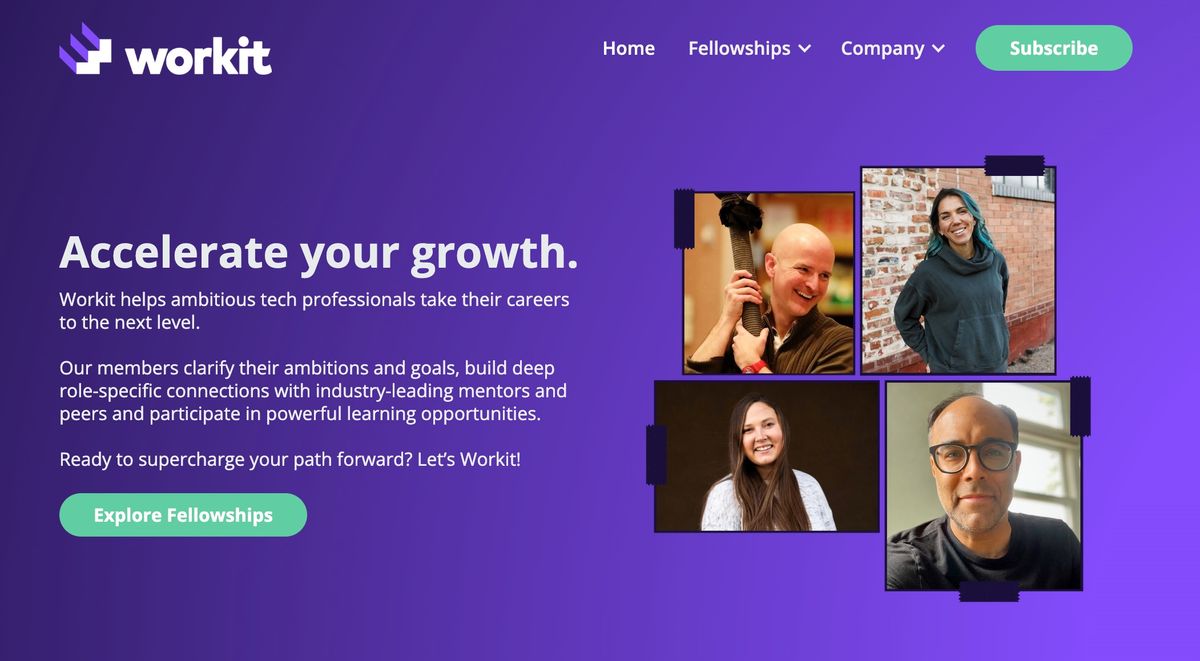 I joined Workit as employee #3 as the head of product and member experience, leading the design and delivery of Workit's first fellowship programs and community. I also lead the creation of Workit's internal systems for async first collaboration, knowledge management, and project planning and management.
Workit helps ambitious tech professionals take their careers to the next level. Workit helps members clarify their ambitions and goals, build deep role-specific connections with industry-leading mentors and peers, and participate in powerful cohort-based learning opportunities. Learn more about Workit at https://www.workithq.com/.