Making
Tools For Humanity - Tools For A Life Well Lived
Learn about my work with Tools For Humanity to create a world where everyone has the tools for living a life well lived.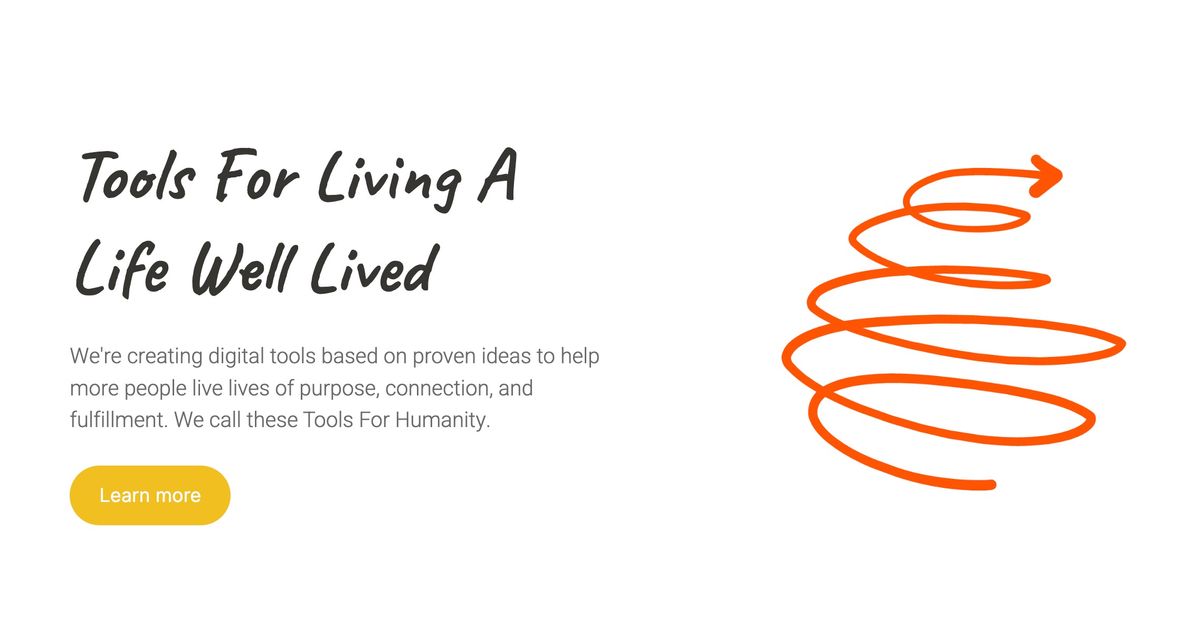 I founded Tools For Humanity in 2020 as a company to pursue my interest in making tools that help people have more purpose, connection, and fulfillment in their lives. Tools for Humanity explores the intersection of technology, work, and human potential.
Tools For Humanity is creating digital tools based on proven ideas to help more people live lives of purpose, connection, and fulfillment. Learn more at https://toolsforhumanity.io/.